Sven's Goodbye Party
Download this special offer NOW and get <3 and appreciation instantaneously. Sven's goodbye party is the top downloaded resource for any Sven Dekker that has left GoodUp.
This is what other people felt after downloading this resource
Banksy
England-based street artist
"Those who have had this experience will tell you that realm is far more real than this world, more crisp, vibrant, alive."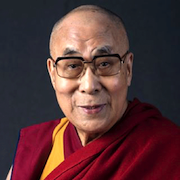 Dalia Lama
Holiness the 14th Dalai Lama
"A true manifestation of human compassion. I can't remember having this sense of love ever before."
Anonymous
GoodUp Employee
"Paul and Sezayi are the most awesome colleagues ever. I wouldn't leave them if my life depended on it."
If you're not convinced about filling in your details in the form you should know that:
– you're close to being mentally retarded.
– 100% of people that visit this page click the entry button.
– There's only one entry form left. Get yours now! 
– There's a 100% discount if you enter your details right now without hesitation.